The number of people killed, the number of people responsible or whether the murders are even related is still unknown.
grimhappenings.com
As per the name, the Redhead Murders is the name given to the six to eleven unsolved murders of redheaded women along major highways in the United States in the 1980s. These victims were often prostitutes or hitchhikers, and many were never identified due to an inability to find a family to verify their identities.
Due to the locations of the victims' bodies, many speculated that the murderer was a truck driver.
The first death that was later attributed to this killer was that of an unidentified White woman whose body was found naked alongside Route 250 near Littleton in Wetzel County, West Virginia, on Feb. 13, 1983. Like many of the so-called Redhead Murders, her hair was not truly red, but more of an auburn color.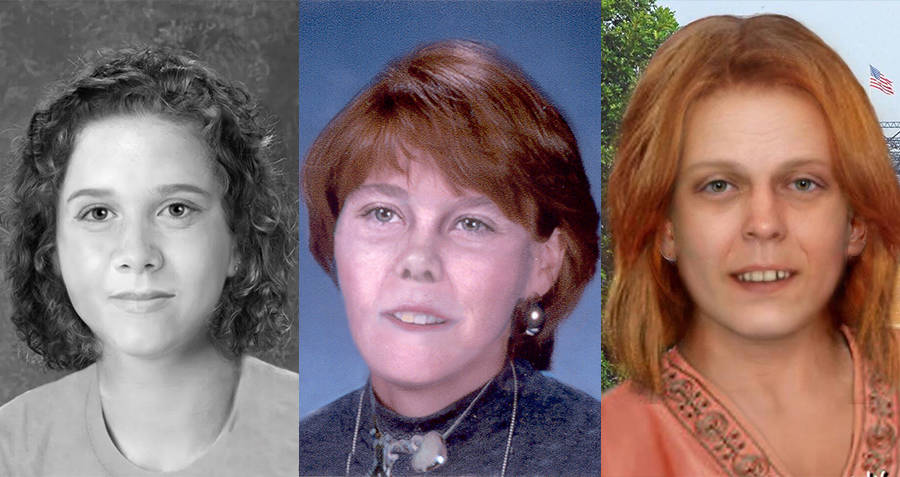 Most of the victims were unidentified as well.

allthatsinteresting.com
The above are just two blogs that discusses the redhead murders. I've been meaning to delve deeper into them for years, and haven't done so yet. Probably because I myself am a redhead! I tagged a lot of cases in our previous forum and am now working on tagging all the redheads in this one. There's a LOT of them.
Because they say only 2-3% of the world's population has red hair, it makes sense that the high ratio of redhead murders is suspicious. Or, is it just a coincidence? As I dig deeper, I'll share what I find. I hope some of you will join me!