By bringing people, information, forensic science and technology together, NamUs helps resolve cases.
Tina Marie Crouch was last seen in the vicinity of Jackson Street in Gaffney, SC with a male individual.
edited by staff to add media link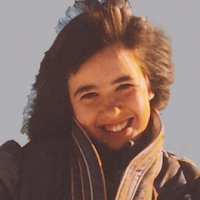 Crouch was last seen with a man on Jackson Street in Gaffney, South Carolina on April 3, 1991. She disappeared four hours after her family made her boyfriend leave their home. She said she was going to the store and never returned. She has never...
www.crimewatchers.net
*CLICK THE REPORT BUTTON IF YOU'D LIKE THIS CASE MOVED TO THE GENERAL DISCUSSION AREA TO BE OPENED FOR COMMENTING.
Last edited by a moderator: