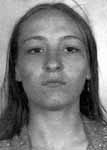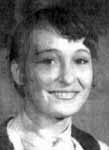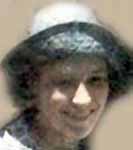 ​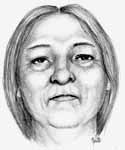 Teresa Cupps

Endangered Missing

Missing From: Oklahoma City, Oklahoma

Missing Since: 1977

Age: 20 -- Height: 5'3" -- Weight: 120 lbs -- Hair Color: Brown -- Eye Color: Brown

Teresa has a tattoo on her right ankle and may have an additional tattoo on her lower right leg. She has track marks on her arms from heroine use. She may have a scar on her abdominal area. She may use the alias Kimbi R. Boyd, Virginia Collins, Kimbi Boyd, and/or Kimbi Cupps. She may also use an alias date of birth.

During the mid-1970s, Teresa lived at Girlstown, a juvenile shelter in Tecumseh. Teresa was convicted of larceny in 1975. She stopped reporting to her probation officer in 1977. That's the last found solid documentation located. Everything found from police records, hospital records, and social security, ends in 1975.

Doe Network
Charley Project
Namus The National Missing and Unidentified Persons System (NamUs)


*CLICK THE REPORT BUTTON IF YOU'D LIKE THIS CASE MOVED TO THE GENERAL DISCUSSION AREA TO BE OPENED FOR COMMENTING.
Last edited by a moderator: