Tara Faye Grinstead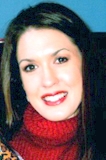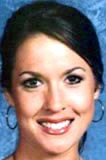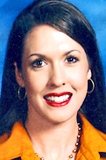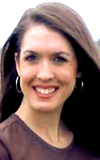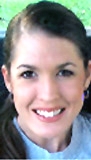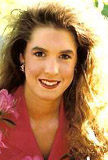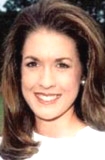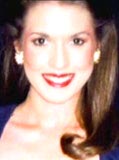 Grinstead, circa 2005; Ryan Duke in 2017; Bo Dukes in 2017

Missing Since: 10/22/2005
Missing From: Ocilla, Georgia
Classification: Endangered Missing
Sex: Female
Race: White
Date of Birth: 11/14/1974 (45)
Age: 30 years old
Height and Weight: 5'3, 100 - 110 pounds
Clothing/Jewelry Description: Possibly black sweatpants and gray New Balance sneakers.
Distinguishing Characteristics: Caucasian female. Brown hair, brown eyes. Grinstead has a small tan-colored birthmark on the front of her shoulder. Her ears and navel are pierced.



Details of Disappearance


Grinstead was last seen at approximately 11:00 p.m. on October 22, 2005 at an acquaintance's residence in the vicinity of the 700 block of west 3rd Street in Ocilla, Georgia.

There was a Miss Sweet Potato pageant and Grinstead, a former beauty queen, was helping others with their makeup. She left the residence and evidently arrived at her home in the vicinity of Alder Street and west Park Street in Ocilla. She has not been heard from since.

Grinstead missed church services the following day, which is atypical of her behavior. She was employed as an eleventh-grade history teacher at Irwin County High School at the time of her disappearance, and was reported missing on October 24 after she failed to show up for work and did not notify anyone she would be absent; this behavior is uncharacteristic of her.

Authorities checked Grinstead's house and found it locked. Her white Mitsubishi 3000, the clothes she was last seen wearing, and her cellular phone were at her home, as were her cat and dog. The only items missing were her purse, keys, and the earrings she was last seen wearing.

A single latex glove was found on the front lawn, and a business card was wedged in the front door. Grinstead's bedside alarm clock had fallen on the floor and was broken, some beads were scattered across the floor, one of her bedposts was damaged and her bedroom lampshade was askew, but there were no other indications that a struggle had taken place.

Her car was found unlocked, there was $100 in cash in the console, and there was clay on the tires. Her loved ones stated it was uncharacteristic of her to leave her car unlocked or to drive it on dirt roads. The car seats were also reportedly adjusted to fit a person taller than Grinstead. Her purse and keys were missing.

At the time of her disappearance, Grinstead lived alone and was unmarried. Her boyfriend of six years had ended their relationship a few weeks before. Grinstead's ex-boyfriend was questioned in her case, but denied any involvement. Their relationship had been troubled, but there had never been any indication of violence.

A former student who had been arrested for harassing Grinstead was also questioned and maintained his innocence in her disappearance. The business card found stuck in Grinstead's door turned out to be from a married police officer who lived in a nearby town. He frequently visited Grinstead's house. He said he tried to see her on Sunday night, but she didn't answer the door. He left two dozen messages on her phone that weekend. He maintains his innocence in her case.

Investigators stated all three men had alibis, but none of their alibis completely covered the 34-hour period during which Grinstead went missing. DNA was recovered from the latex glove in Grinstead's yard and checked against the men, but it didn't match any of them.

In February 2017, there was an unexpected break in the case when Ryan Alexander Duke was arrested and charged with Grinstead's murder. Authorities stated that until a few days before his arrest, Ryan wasn't "on the radar" of the investigation at all. He's awaiting trial for burglary, aggravated assault, murder and concealing a death. In March, Bo Dukes was also charged with concealing a death.

The two men had been classmates at Irwin County High School, where Grinstead worked, but had graduated several years before Grinstead disappeared. Photos of both of them are posted with this case summary. Police believe Ryan killed Grinstead inside her home, using his hands, and he and Bo took her body to a pecan farm in Ben Hill County, Georgia and disposed of it.

Bo was released from jail on $15,000 bond while the Grinstead case was pending. He was also facing federal charges for conspiracy to steal government property. He was ordered to pay $130,000 in restitution and complete 40 hours of community service for this, but failed to do either, and in November 2018 he was ordered to serve six months in prison.

He had agreed to voluntarily surrender on a to-be-determined date to start serving the six-month term, but the voluntary surrender agreement was revoked after he was charged with rape, aggravated sodomy, false imprisonment and possession of a firearm by a convicted felon; Bo allegedly sexually assaulted two women at gunpoint at his home in Warner Robins, Georgia on December 31, 2018. He went on the run and was apprehended at a family member's house in Ocilla, Georgia on January 5, 2019. His bond in the Grinstead case has been revoked.

It is uncharacteristic of Grinstead to leave home without informing anyone of her whereabouts and without making arrangements for the welfare of her pets. She had dreamed of becoming a school principal and had applied for a Ph.D. program with this goal in mind. Her loved ones believe she may have been abducted, but little evidence is available as to her fate.

In 2010, she was declared dead and her father was placed in charge of her estate. Foul play is suspected in her case due to the circumstances involved.



Investigating Agency


Ocilla Police Department
229-468-7494
229-468-8477



Source Information


NamUs
WALB 10 News
13 WMAZ
The Tifton Gazette
The Macon Telegraph
America's Most Wanted
Find Tara Grinstead
The Crime Library
The Laura Recovery Center Foundation
Federal Bureau of Investigation
CBS News
Investigation Discovery: Disappeared
WSB-TV Atlanta
The Atlanta Journal-Constituion


On October 21, 2005 Grinstead visited a beauty pageant, for which she was a coach to young contestants, and attended a barbecue. On October 24, she did not show up for work. Co-workers called police, who went to the home where she lived alone...
www.crimewatchers.net
*CLICK THE REPORT BUTTON IF YOU'D LIKE THIS CASE MOVED TO THE GENERAL DISCUSSION AREA TO BE OPENED FOR COMMENTING.
Last edited by a moderator: