Susan Libby Marable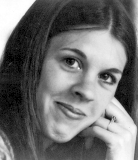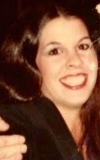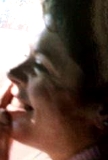 Marable, circa 1991

Missing Since: 04/23/1991
Missing From: Yakima, Washington
Classification: Endangered Missing
Sex: Female
Race: White
Date of Birth: 05/09/1956 (63)
Age: 34 years old
Height and Weight: 5'0 - 5'2, 90 pounds
Clothing/Jewelry Description: A denim jacket, blue jeans, tan clogs with white soles, and a single silver unicorn earring.
Medical Conditions: Marable was addicted to heroin at the time of her disappearance. She also suffers from anxiety.
Distinguishing Characteristics: Caucasian female. Brown hair, brown eyes. Marable has scars on both upper arms, on her neck and on her abdomen. She has a homemade tattoo of a star on her left hand between her thumb and index finger. Her ears are pierced. Marable's nickname is Sue, and she may use the last names Hernandez and/or Shortt.



Details of Disappearance


Marable was last seen in Yakima, Washington at 9:30 p.m. on April 23, 1991. She had gone out with friends to the Sports Center Tavern. The bartender saw her getting into a maroon pickup, which he recognized as owned by Bill Robinson. She has never been heard from again.

According to her sister, Marable got involved with drugs after she graduated nursing school, and wound up losing her nursing career and custody of her daughter due to drug abuse. By the time of her disappearance, she was a street prostitute. She was abducted and raped by a stranger in 1990, and suffered from anxiety after the attack. The parking lot where she was last seen was the same lot she was abducted from.

The attacker, John Robinson, was convicted of first-degree rape and kidnapping in Marable's case. During his sentencing in the spring of 1991, he threatened her and her family in open court. Marable disappeared a few weeks later.

John was civilly committed as a sexually violent predator after his release from prison. He was released from the commitment center in February 2019 and went to live in the Tacoma, Washington area, but was returned to the center a few months later after violating the terms of his release.

John was in jail at the time of Susan's disappearance, but it's worth noting that it was his brother Bill's pickup truck that Susan was seen getting into on the night of her disappearance. The police never interviewed Bill about Marable's disappearance, and he died in 1992.

Marable last saw her family in February 1991. She was acting uneasy and told her family she wanted to turn her life around. Foul play is suspected in her disappearance, but there have been no solid leads in her case in decades.



Investigating Agency


Washington State Patrol 360-704-4227



Source Information


NamUs
Washington State Missing Persons Information
41 WMGT
NBC News
The Yakima Herald
Facebook Page for Susan Marable


She had gone out with friends to the Sports Center Tavern. The bartender saw her getting into a maroon pickup, which he recognized as owned by Bill Robinson. She has never been heard from again.
www.crimewatchers.net
*Click the Report button if you'd like this case moved to the general discussion area to be opened for commenting.
Last edited by a moderator: