Sherri Lynn Ross – The Charley Project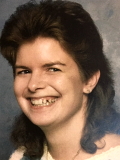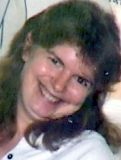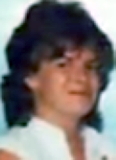 Sherri, circa 1995;




Brooks Ross, circa 2018
Missing Since 07/08/1995
Missing From West End, North Carolina
Classification Endangered Missing
Sex Female
Race White
Date of Birth 08/17/1966 (53)
Age 28 years old
Height and Weight 5'2, 145 pounds
Distinguishing Characteristics Caucasian female. Brown hair, blue eyes. Sherri has a tattoo of a unicorn on her hip. She goes by her middle name, Lynn. Some accounts spell her name "Sheri" or "Sherry."

Details of Disappearance
Sherri was last seen in West End, North Carolina at 7:00 a.m. on July 8, 1995. She has never been heard from again. After her disappearance, her husband, Brooks, told a neighbor, "If anybody asks, my wife ran off with a drug dealer." Her family reported her missing three weeks later.

Sherri's second husband, Brooks Gordon Ross, is a person of interest in her disappearance. Her family describes him as controlling and a habitual liar, and stated he tried to keep her apart from her mother. According to Sherri's mother, Sherri had found out Brooks was being unfaithful, and was extremely angry about it.

Brooks has never been charged in Sherri's case. In 1996 he pleaded guilty to bigamy; he married Sherri before getting legally divorced from his previous wife. In 2018, he pleaded guilty to a sexual offense with a child and was sentenced to eighteen to twenty-two years in prison. A photo of him is posted with this case summary.

Links
NamUs
CBS 17
edited by staff to add media com link
Sherri was last seen in West End, North Carolina at 7:00 a.m. on July 8, 1995. She has never been heard from again. After her disappearance, her husband, Brooks, told a neighbor, "If anybody asks, my wife ran off with a drug dealer." Her family...
www.crimewatchers.net
*CLICK THE REPORT BUTTON IF YOU'D LIKE THIS CASE MOVED TO THE GENERAL DISCUSSION AREA TO BE OPENED FOR COMMENTING.
Last edited by a moderator: