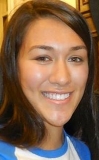 Sarah Stern went missing in December 2016, and her childhood friend was later convicted of her murder. The case is highlighted on ABC News 20/20 tonight.
heavy.com
Stern was last seen in Neptune, New Jersey on the afternoon of December 2, 2016. She has never been heard from again. Her vehicle, a silver four-door 1994 Oldsmobile 88, with the New Jersey license plate number WA337S, was found abandoned on the Route 35 Bridge in Belmar, New Jersey at 2:45 a.m. on December 3. It was in working order and the keys were inside it.
In February 2017, Liam McAtasney and Preston Taylor were charged in Stern's case. Photos of them are posted below this case summary. Both of them had known Stern since childhood and were friends with her in high school; in fact, Taylor had been Stern's junior prom date. They both had participated in the search for her.
The National Missing and Unidentified Persons System (NamUs)
Media - SARAH STERN; Missing from Neptune, NJ since 2 December 2016 - Age 19