Samantha Ann Clarke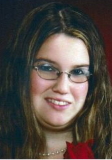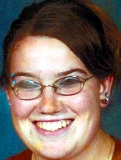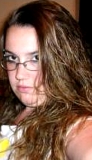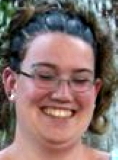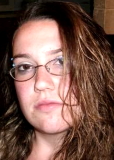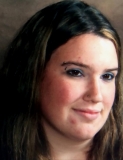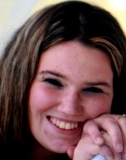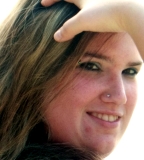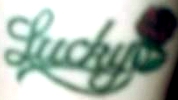 Clarke, circa 2010; Clarke's tattoos; Randy Taylor

Missing Since: 09/13/2010
Missing From: Orange, Virginia
Classification: Endangered Missing
Sex: Female
Race: White
Date of Birth: 07/17/1991 (28)
Age: 19 years old
Height and Weight: 5'1, 145 pounds
Distinguishing Characteristics: Caucasian female. Brown hair, brown eyes. Clarke's right eyebrow, right nostril and tongue are all pierced. She has multiple ear piercings, including a bar on her right ear. She has the following tattoos: a Playboy bunny on her right arm, a Tigger cartoon figure above her right ankle, a black design and two dolphins on her lower back, and the word "lucky" on her left ankle. Photos of her tattoos are posted with this case summary. Clarke's nickname is Sam. She has long hair and frequently styles it in a bun. She wears eyeglasses. She has had her tonsils removed.



Details of Disappearance


Clarke was last seen in Orange, Virginia shortly after midnight on September 13, 2010.

She told her younger brother she was leaving and would be back in the morning. She left their home on Lindsey Drive, taking only her house key, and never returned. Her family reported her missing two days later. She has never been heard from again.

Randy Allen Taylor is considered a possible suspect in Clarke's disappearance. They knew each other, and they spoke on the phone on the day she vanished.

In August 2013, Taylor was charged with abducting Alexis Murphy, who disappeared on August 3. In January 2014, he was also charged with first-degree murder in her case. He was convicted in May. Alexis's body has never been located.

Taylor hasn't been charged in Clarke's case and it's unclear whether he was involved. A photograph of him is posted with this case summary.

Clarke graduated from Orange County High School three months before she went missing. She has no cellular phone or driver's license, and it's uncharacteristic of her to leave without warning. She had left her home once before and gone to stay in a nearby town for two weeks, but she kept in daily contact with her family by phone.

Her disappearance is considered suspicious, although there is no evidence of foul play. It remains unsolved.



Investigating Agency


Orange County Sheriff's Office 540-672-1200

Source Information
NamUs
The National Center for Missing and Exploited Children
WVIR-TV
The Free Lance-Star
The Orange County Review
The Culpeper Star-Exponent
The Daily Progress
Help Find Samantha Clarke
The Hook
CBS News
Reuters
Someone Is Missing
The CUE Center for Missing Persons



Clarke was last seen in Orange, Virginia shortly after midnight on September 13, 2010. She told her younger brother she was leaving and would be back in the morning. She left their home on Lindsey Drive, taking only her house key, and never...
www.crimewatchers.net
*Click the Report button if you'd like this case moved to the general discussion area to be opened for commenting.
Last edited by a moderator: