Ray Frank Gricar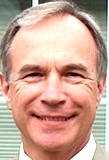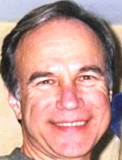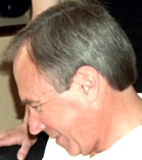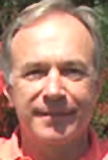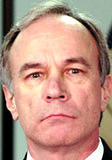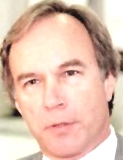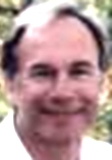 Ray, circa 2005; Ray's Mini Cooper

Missing Since: 04/15/2005
Missing From: Bellefonte, Pennsylvania
Classification: Endangered Missing
Sex: Male
Race: White
Date of Birth: 10/09/1945 (74)
Age: 59 years old
Height and Weight: 6'0, 172 pounds
Clothing/Jewelry Description: A blue fleece jacket, blue jeans and sneakers.
Distinguishing Characteristics: Caucasian male. Graying brown hair, green eyes. Ray's last name is pronounced "GREE-kar." He may use the last names Gray and/or Lange.



Details of Disappearance


Ray was last seen on April 15, 2005 in Bellefonte, Pennsylvania. He took a half-day off from work and left his place of employment, driving his 2004 Mini Cooper, which is red with a white top and a vanity license plate. A photograph of the vehicle is posted with this case summary.

Ray called his longtime girlfriend, Patty Fornicola, on his cellular phone at 11:30 a.m. and said he was driving east-northeast on Route 192 toward Lewisburg in Union County, Pennsylvania. He never arrived home and Fornicola reported him missing at 11:30 p.m. that same day. There has been no activity on his cellular phone, email, bank accounts or credit cards since his disappearance.

Ray has been the Centre County district attorney for 20 years and had decided to retire in December and not seek re-election. He is described as a hardworking and dedicated lawyer.

He was involved in some high-profile cases, but authorities stated that no threats had been made against him and they did not believe his disappearance had anything to do with his job.

Ray's loved ones reported that he felt overworked and fatigued before he went missing. He was so exhausted that Fornicola suggested he see a doctor, but he apparently did not so.

The day after Ray vanished, his car was found in a dirt parking lot on the outskirts of Lewisburg in Union County, near the Susquehanna River, 45 miles east of his Bellefonte home. There was no sign of him at the scene and no signs of foul play, but cigarette ashes were found inside the vehicle, and Ray dislikes cigarette smoke and would be unlikely to allow someone to smoke in his car.

Ray's cellular phone was locked inside the vehicle and a water bottle was also found; Ray's DNA was on the bottle, indicating he drank from it. The Mini Cooper's keys were missing and have never been found.

An antiques store was close by, and its proprietor thought Ray might have been in his shop that day, but this has not been confirmed. The store owner said the man he saw appeared to be waiting for someone. Ray is interested in antiques and had been to the store before.

None of Ray's luggage, clothing or other belongings were found to be missing from the home he shared with Fornicola, but his county-issued laptop computer and sunglasses disappeared with him. The laptop's case and power source were left behind.

In late July 2005, Ray's laptop was found by fishermen in the Susquehanna River, lodged against a bridge support several hundred yards from where his car had been found. It was determined that the hard drive had been removed before the computer was thrown in the water.

Investigators stated that the computer had been in the river for a long time, possibly since the time Ray vanished. His family said he did not normally take the laptop with him on trips.

In late October 2005, over six months after Ray's disappearance, his computer hard drive was found on the banks of the Susquehanna River. The hard drive was so badly damaged, however, that investigators were unable to obtain any clues from it.

They later discovered that, before his disappearance, someone had done searches on Gricar's home computer for "how to wreck a hard drive" and "water damage to a notebook computer."

Curiously, Ray's brother, Roy J. Gricar, disappeared under similar circumstances in Dayton, Ohio in May 1996. He told his wife he was going out to buy mulch and never returned. Later, his body was pulled from the Great Miami River. Roy's drowning was ruled a suicide.

Authorities investigated the possibility that Ray suffered from depression and took his own life as his brother did, but there is no evidence to support this theory.

There were possible sightings of him in Wilkes-Barre, Pennsylvania on April 18, and in several other states across the country in the months after he went missing, but the sightings have not been confirmed and most of them are not considered credible.

Police examined the district attorney office's financial accounts after Ray vanished, but found no discrepancies in any of them.

Authorities are uncertain what caused Ray's disappearance; foul play is being considered as a possibility but there is little evidence to support any theory. His girlfriend and adult daughter both passed polygraph tests after he vanished and neither woman is considered a suspect.

Ray's daughter lives in Seattle, Washington; she says she and father were close, spoke on the phone frequently, and spent several weeks together each year. Authorities considered administering polygraphs to Ray's nephews and his two ex-wives, but decided not to. He maintained an amicable relationship with his daughter's mother, whom he divorced in 1991, but reportedly did not get along with his other ex-wife.

Ray enjoys antiques, traveling, and outdoor activities. He was born in Cleveland, Ohio and got his law degree at Case Western Reserve University in that city. He moved to Pennsylvania in the early 1980s.

Ray kept a low profile at his job despite its public nature. His case remains unsolved and the circumstances surrounding his disappearance are unclear. He was declared legally dead in July 2011.



Investigating Agency


Bellefonte Police Department 814-353-2320



Source Information


Ray Gricar is Missing
PhillyBurbs
NEPA News
The San Jose Mercury News
The Pittsburgh Post-Gazette
The Digital Collegian
ABC 27
The Centre Daily Times
America's Most Wanted
The Philadelphia Inquirer
Federal Bureau of Investigation
The Pittsburgh Tribune


Ray was last seen in Bellefonte, Pennsylvania. He took a half-day off from work. Ray called his longtime girlfriend, Patty Fornicola, on his cellular phone at 11:30 a.m. and said he was driving east-northeast on Route 192 toward Lewisburg in...
www.crimewatchers.net
*Click the Report button if you'd like this case moved to the general discussion area to be opened for commenting.
Last edited by a moderator: