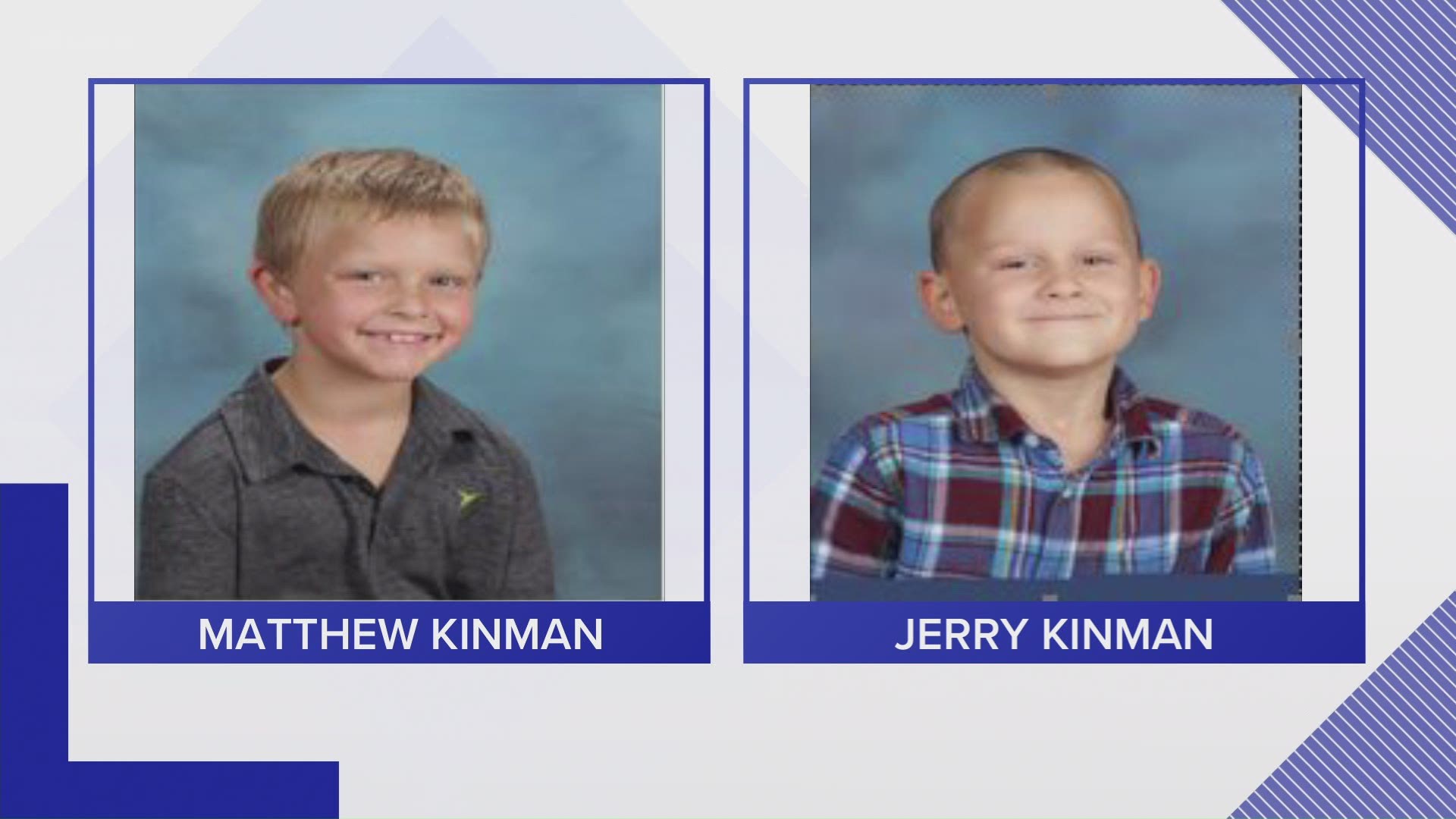 By
Emery Glover
| September 17, 2020 at 10:48 PM EDT - Updated September 18 at 1:10 PM
AIKEN, S.C. (WIS) - The Aiken Department of Public Safety is looking for Matthew and Jerry Kinman.
Officials said the two boys were taken from their bedroom at their home on Deerwood Court sometime Thursday night.
Matthew, 9, is four feet tall and weighs 91 pounds. He has blonde hair and blue eyes.
Jerry, 7, is also four feet tall and weighs 55 pounds. He has brown hair and brown eyes.
Authorities are also looking for Nancy Kinman. She is wanted for questioning regarding the boys' disappearance.
Officials are looking for 9-year-old Matthew and 7-year-old Jerry Kinman.