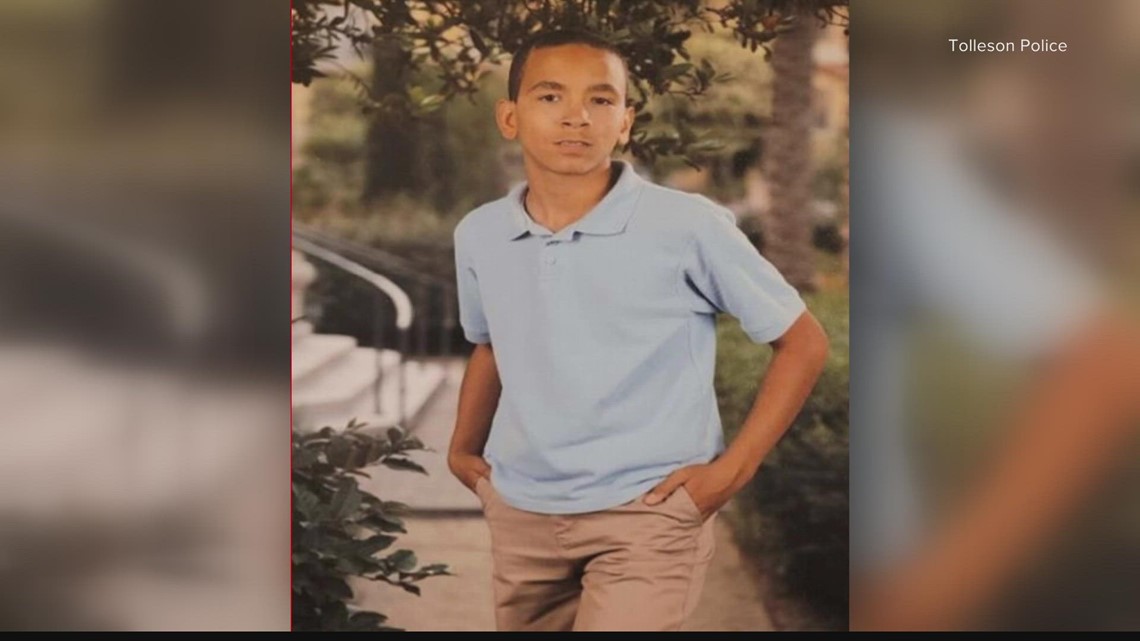 12-year-old Matthew Dubose was found safe and sound late Monday night, police said.
www.12news.com
Search continues for 12-year-old Tolleson boy still missing after days​
The Tolleson community is searching for a 12-year-old boy who went missing after leaving school, officials said.
Matthew Dubose was last seen leaving Arizona Desert Elementary School on Van Buren Street in Tolleson on May 11 around 3:15 p.m. Days later, his family, police, citizens and teachers are holding a search party to find him.
The search party started at the Tolleson Elementary School District office at 8 a.m. Sunday. Officials from the
Tolleson Police Department
said they're utilizing social media and patrol officers to help in the search for Matthew.
Matthew is described as being 5 foot 7 inches, has brown eyes, brown curly hair and wears glasses. He was last seen riding his black and red bicycle while wearing his school uniform with a blue polo shirt, tan shorts, black Nike shoes, and a blue and black backpack.
Anyone with any information regarding Mathew's whereabouts is asked to contact the Tolleson Police Department immediately at 623-936-2796.
MEDIA - MATTHEW DUBOSE: Missing from Tolleson, AZ since 11 May 2022 - Age 11
Last edited: