Marla Jean Thomas
By bringing people, information, forensic science and technology together, NamUs helps resolve cases.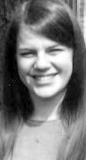 Age last seen: 22
Race: White female
Hair color: Brown
Eyes Color: Blue
Height: 62.0
Weight: 140.0
Scars and Marks: nothing

Marla was last seen on 12/11/1974.
edited by staff to add media com link
Thomas was last seen in Anacortes, Washington on December 11, 1974. She has never been heard from again. Few details are available in her case.
www.crimewatchers.net
*CLICK THE REPORT BUTTON IF YOU'D LIKE THIS CASE MOVED TO THE GENERAL DISCUSSION AREA TO BE OPENED FOR COMMENTING.
Last edited by a moderator: