A disappearance many at CW remember - Little Lonzie with the big blue eyes:
Lonzie became a household name when he was reported missing by his mother's boyfriend, Ruben Ebron on July 24, 2015, around 2 a.m. But from the start police had their suspicions.
Ebron initially told police his car was stolen with Lonzie inside. The car was found about 20 minutes later with no sign of Lonzie.
Later that day, Ebron was arrested on two child neglect charges.
On Aug. 18, Lonna Barton, Lonzie's mother, was arrested after police said she gave a false statement. She was also later charged with child neglect.
On Jan. 11, 2016, Ebron led investigators to Lonzie's body, which was in a pile of trash on property off Philips Highway. Ebron admitted he and Lonna were having sex while Lonzie drowned in the bathtub. Ebron later pleaded guilty to manslaughter and is serving 20 years in prison. Lonna Barton is serving a five-year prison sentence.
Their sentences do not include the drug convictions in Baker County, which is where the two will go when they are released from the Duval County Jail.
Ebron will serve five more years and Lonna Barton will serve seven more years in the Baker County Jail. Early release is not off the table in their cases.
The medical examiner could not pinpoint a cause of death, but the baby had serious injuries before the time of his death, Ebron actually photographed some of Lonzie's injuries and later told the homicide detective where to find them on his cellphone that was seized by the police.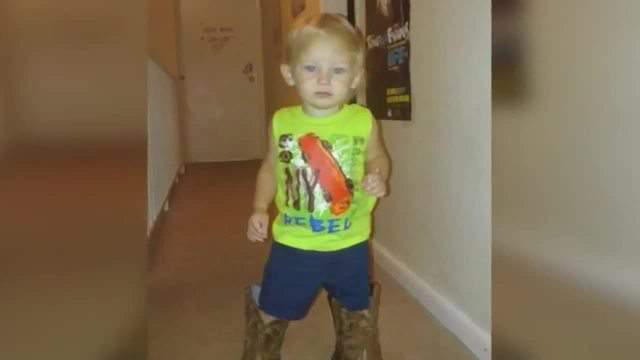 Monday marks two years since the start of the search for Lonzie Barton, one of the biggest missing-child cases in the Jacksonville area. Barton's case ended in tragedy after the two-year-old's remains were found in woods off Interstate 295 in the city's Bayard area following a six-month search.
www.news4jax.com
The medical examiner's report on the death of Lonzie Barton has been released, marking an end to the case of the toddler who disappeared 16 months ago.
www.news4jax.com
In Memory of Lonzie Barton. 15,230 likes · 4 talking about this. Formally Help Find Lonzie Barton Page. We will never forget you Lonzie! 10/17/2013 - 07/24/2015
www.facebook.com