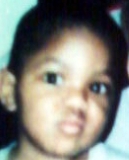 A 15-year-old autistic Fairfield boy is missing in what police say is one of the most bizarre situations they've encountered.
"I have never seen anything like it,'' Fairfield police Chief Leon Davis told AL.com. "It's one of those made-for-TV kind of things where people make up the strangest thing they can and then write a story about it."
Davis said Fairfield police and the Department of Human Resources are conducting a joint investigation into the disappearance of Jason Sims, Jr. Authorities in October 2014 first began looking into child neglect claims with Sims' family.
Police said they, and some family members, intiially had no idea Jason Sims Jr. existed. He was never enrolled in school and no medical records can be found.
www.al.com
Media - JASON SIMS JR. has been missing from Fairfield, #ALABAMA since 1 Jan 2015 - Age 15. He may have been gone way before that date, though!