Denise Ann Daneault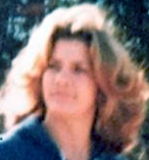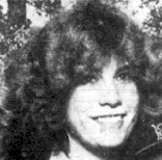 Daneault, circa 1980; Terry Rasmussen, circa 1985; Rasmussen, circa 2002

Missing Since: 06/08/1980
Missing From: Manchester, New Hampshire
Classification: Endangered Missing
Sex: Female
Race: White
Date of Birth: 06/14/1954 (65)
Age: 25 years old
Height and Weight: 5'5 - 5'6, 135 pounds
Clothing/Jewelry Description: A brown print skirt.
Distinguishing Characteristics: Caucasian female. Blonde/brown hair, brown/green eyes. Daneault's maiden name is Lavoie.



Details of Disappearance


Daneault was last seen leaving a private social club in downtown Manchester, New Hampshire at 1:30 a.m. on June 8, 1980. She left the club, saying she was going to a party, and has never been heard from again. Few details are available in her case.

Daneault was divorced, with two young sons, at the time of her disappearance, and lived with a roommate in the 300 block of Hayward Street Street in Manchester. It's uncharacteristic of her to leave without warning.

Laureen Rahn, a 14-year-old girl who lived on Merrimack Street just two blocks from Daneault, disappeared six weeks before Daneault did and was never found. She and Daneault reportedly closely resembled each other in spite of the difference in their ages, but it has never been shown that their disappearances were linked.

Daneault also lived just a few doors down from suspected serial killer Terry Peder Rasmussen, who was living in the area under the name "Bob Evans", one of his many false identities, at the time. Photos of Rasmussen as he appeared in 1985 and in 2002 are posted with this case summary. He pleaded guilty to murdering his wife in California in 2003, and died in 2010.

Authorities believe Rasmussen was responsible for at least five more deaths, including the murder of Denise Beaudin, who disappeared from Goffstown, New Hampshire in 1981 and was never found, the murders of an unidentified woman and three female children whose bodies were found in a wooded area near Bear Brook State Park in Allenstown, New Hampshire.

Investigators don't know whether Rasmussen was involved in Daneault's case, but are investigating a possible connection. Her disappearance remains unsolved.



Investigating Agency


Manchester Police Department 603-668-8711



Source Information


NamUs
The Manchester Union Leader
Oak Hill Research
Manchester Ink Link


edited by staff to add media link
Daneault was last seen leaving a private social club in downtown Manchester, New Hampshire at 1:30 a.m. on June 8, 1980. She left the club, saying she was going to a party, and has never been heard from again.
www.crimewatchers.net
*CLICK THE REPORT BUTTON IF YOU'D LIKE THIS CASE MOVED TO THE GENERAL DISCUSSION AREA TO BE OPENED FOR COMMENTING.
Last edited by a moderator: