Brookelyn Shae Farthing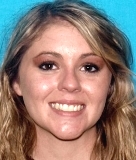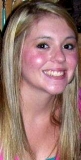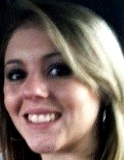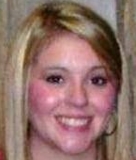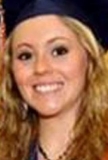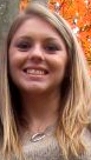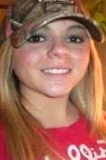 Farthing, circa 2013
Missing Since: 06/22/2013
Missing From: Berea, Kentucky
Classification: Endangered Missing
Sex: Female
Race: White
Date of Birth: 08/26/1994 (25)
Age: 18 years old
Height and Weight: 5'1, 105 pounds
Clothing/Jewelry Description: A gray t-shirt with the Madison County FFA (Future Farmers of America) logo and light blue denim shorts.
Distinguishing CharacteristicsCaucasian female. Blonde hair, brown eyes. Farthing's nickname is Brooke. She has pierced ears and a birthmark on her left hip.



Details of Disappearance


Farthing was last seen at a friend's house in the 100 block of Dillon Court in Berea, Kentucky in the early morning hours of June 22, 2013. She had attended a party the night before with her sister, a cousin and some friends. Eventually, most of the others left, and Farthing stayed behind at the party.

She had a friend there who was going to give her a ride home, but the two females argued and Farthing's friend left without her. She sent multiple text messages overnight trying to get a ride home, saying she felt scared. She wanted her ex-fiance to pick her up, but he didn't get off work until later in the morning. The last text from her phone was sent at 5:30 a.m., saying "Never mind, I'm okay. I'm going to a party in Rockcastle County."

Farthing's friend who owned the house left to take care of a horse. When he left, he said, she was sitting on the couch smoking. When he returned at 7:00 a.m., the house was on fire and Farthing was missing, but her cowboy boots, purse and some clothes were still there. The only item missing was her cellular phone. She has never been heard from again and an extensive search of the area turned up no sign of her.

The house fire began on the couch and almost completely consumed it, and burned a hole in the floor underneath, but it was extinguished before it got out of control. It was ruled suspicious. The homeowner was in the process of moving out, and as a result, utilities to the house had been turned off for weeks and there was no electricity there at all.

Investigators believe Farthing may have been taken against her will, and they think the last text message sent from her phone actually was sent by someone else.

Farthing is a graduate of Madison Southern High School. Her family doesn't believe she would have left the house without her belongings and they stated she had no reason to walk out of her life. Her case remains unsolved.


Investigating Agency



Kentucky State Police 859-623-2404


Source Information


NamUs
Facebook Page for Brookelyn Farthing
WLKY
Fox News
The Richmond Register
WTVQ 36
Brookelyn Farthing's Facebook Page
ABC News
WKYT
NBC News
The Huffington Post
Unsolved Appalachia


edited by staff to add media link
Farthing was last seen at a friend's house. When he left, he said, she was sitting on the couch smoking. When he returned at 7:00 a.m., the house was on fire and Farthing was missing. The only item missing was her cellular phone. She has never...
www.crimewatchers.net
*Click the Report button if you'd like this case moved to the general discussion area to be opened for commenting.
Last edited by a moderator: