The last time David Hopper knew where his daughter Ava Baldwin was it was September 17, 2015.
It was on that day that six-year-old Ava disappeared from San Antonio, the home of her mom, Kathryn "Katie" Baldwin. Police believe the mother kidnapped the girl and went on the run.
Investigators did locate Baldwin's abandoned car in a local parking lot in April 2016, but that's it — no sign of where Ava or Katie might be has turned up since then.
In the meantime, David Hopper has remained steadfast in his hunt for his daughter. Talking recently about the case from Oklahoma, he said, "We had joint custody and when we went back to court another time, she didn't show up. After six months, I got a call from the schools that said my daughter was missing, so I contacted missing persons in San Antonio, and we've been looking for her ever since."
In describing Ava, Hopper said she was active in cheerleading, soccer, gymnastics, and tumbling. He added that Ava might have a tooth missing on the top right portion of her mouth.
Compounding the terror that any father would be facing, Hopper claims that Baldwin is a troubled individual and he fears for Ava's safety. He told
In Pursuit With John Walsh
, "[Baldwin] is known to be using prescription drugs and alcohol…. I would say my daughter is not in good hands. [Baldwin] always goes around telling a story about how she's being stalked."
A felony warrant has been issued for the arrest of alleged abductor Kathryn Baldwin. She also faces a charge of interfering with child custody.
Law enforcement says they believe Baldwin is moving frequently. U.S. Marshals pointed out that Baldwin was born in Oklahoma and still has family in the state. It's also possible she could be visiting homeless and women's shelters.
Finally, Hopper addressed Ava directly and said, "Your daddy loves you and he misses you and he wants you to come home." He also stated, "[Ava] has a large family here in Oklahoma and we just want to get our arms back around her. If there's anybody out there that's seen her, please help me."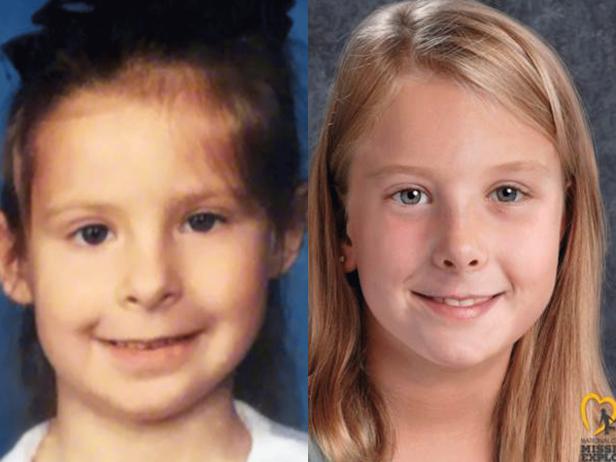 Authorities believe Kathryn "Katie" Baldwin, Ava's mother, abducted the child in San Antonio in 2015; have you seen them?
www.investigationdiscovery.com
Media - AVA BALDWIN is believed to be on the run with her mother. She has been missing from San Antonio, TX since 17 Sept 2015
Last edited by a moderator: